DISCOVER BIG SUR MEETING OFFER
In light of COVID-19 and the importance of social distancing Ventana Big Sur would be delighted to provide meeting & event diagrams showcasing different set-ups & arrangements. Please contact the Sales & Events Team for further details.
With the Discover Big Sur Meeting Offer, you'll get all of the benefits of hosting your gathering at Ventana Big Sur—and discover big savings, too.
Book & materialize your group meeting and/or program by 12/31/21 (for stays on the Hot Dates below) and you'll receive a complimentary group Alila Experience for every $10,000 in total spend. Choices include: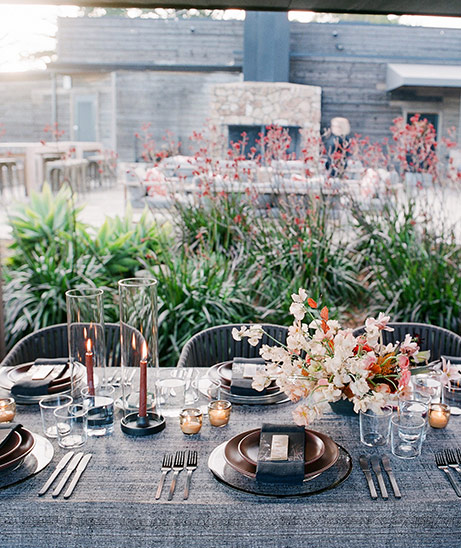 Falconry
Discover Big Sur's birds of prey, featuring hawks, owls and falcons.


Painting Class
Expand your creative boundaries, learn new skills, and create a new piece of artwork to take home.


Circle of Life Meditation Experience
Find inspiration for the spirit, body, and mind with a centering practice and guided walking meditation.


Group Hike and Picnic Lunch
Explore coastal redwood trails, cascading rivers and streams, and the rugged Pacific coastline.


Organic Garden Tour
Visit with our gardener to learn about soil, planting and growing practices.


Star Bathing
Join us for a night hike, with hand-crafted mycelium extract cocktails and special snacks.
HOT DATES:
Sep: 1-3, 21-24, 28-30
Nov: 2-5, 9-12, 16-19
Dec: 7-10, 14-17
January 4-8, 2021
January 11-15, 2021
January 18-22, 2021
February 1-5, 2021
February 8-12, 2021
February 15-19, 2021
February 22-26, 2021
March 1-5, 2021
March 8-11, 2021
March 15-18, 2021
March 22-25, 2021
April 5-9, 2021
April 12-14, 2021
April 19-23, 2021
May 10-14, 2021
May 17-20, 2021
May 24-27, 2021
October 3-7, 2021
October 10-14, 2021
October 24-28, 2021
November 1-4, 2021
November 7-11, 2021
December 5-9, 2021
December 12-16, 2021
---

Rachel Schanding
Director of Catering & Events
48123 Highway One / Big Sur, CA 93920
Office: 831.667.4202 / Cell: 408.429.5578
Email: rachel.schanding@ventanabigsur.com
*Rates are based on availability and are run of house, available to new business only. Some blackout dates will apply.
**Applicable suite categories: Superior Hot Tub Suite, Big Sur Suite, Big Sur Spa Suite, Big Sur Villa